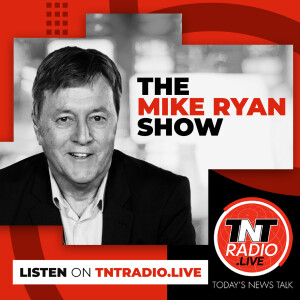 Thursday May 26, 2022
Dr. Sabine Hazan & John Parsons on The Mike Ryan Show - 26 May 2022
GUEST 1 OVERVIEW: Sabine Hazan was the first woman ever accepted into the University of Florida as a Clinical Gastroenterology Fellow, Dr. Sabine Hazan is a pioneer in the medical field. Dr Hazan is a CEO of Ventura Clinical Trials, a leading research group for the microbiome and gut Bacteria. Dr Hazan is also the CEO of Progenabiome which looks beyond the traditional protocols to treat bacteria and viruses automatically with drugs and investigates the role of the gut microbiome. Dr Hazan has received multiple awards for her research.
GUEST WEBSITE: https://www.venturaclinicaltrials.com/ 
GUEST 2 OVERVIEW: John Parsons describes himself as an undereducated biologist. He's been involved in science research projects since 1995. John is an avid researcher on all things Covid and a regular guest on TNT Radio.