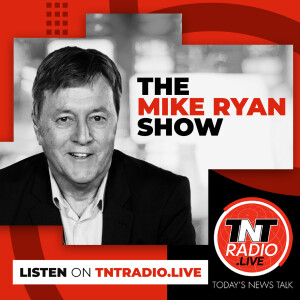 Friday Sep 16, 2022
Professor James Allan & David McBride on The Mike Ryan Show - 16 September 2022
GUEST HOST: Jeremy Beck
On today's show we discuss how government has abused power in the name of COVID, using legislation such as Australia's Biosecurity Act 2015. And David Hurley Governor General's charity and lack of transparency in high office.
GUEST 1 OVERVIEW: Professor James Allan is the Garrick Professor in Law at The University of Queensland. Before arriving in Australia in February of 2005 he spent 11 years teaching law in New Zealand at the University of Otago and before that lectured law in Hong Kong. Professor Allan is a native born Canadian who practised law in a large Toronto law firm and at the Bar in London before shifting to teaching law. Professor Allan has published widely in the areas of legal philosophy and constitutional law, including in all the top English language legal philosophy journals in the US, the UK, Canada and Australia, much the same being true of constitutional law journals as well. Professor Allan also has a sideline interest in bills of rights; he is opposed to them. Indeed he is delighted to have moved to a country without a national bill of rights. He has been actively involved in the efforts trying to stop one from being enacted here in Australia. Professor Allan also writes widely for newspapers and weeklies, including The Australian, The Spectator Australia and Quadrant.
GUEST 2 OVERVIEW: David McBride is an Australian whistleblower. In 2011 and 2013, he served in Afghanistan as a military lawyer to the Royal Australian Regiment and Australian Special Forces. David McBride made information on war crimes committed by Australian soldiers in Afghanistan available to the ABC. If convicted of the charges against him, David McBride faces many years in prison.